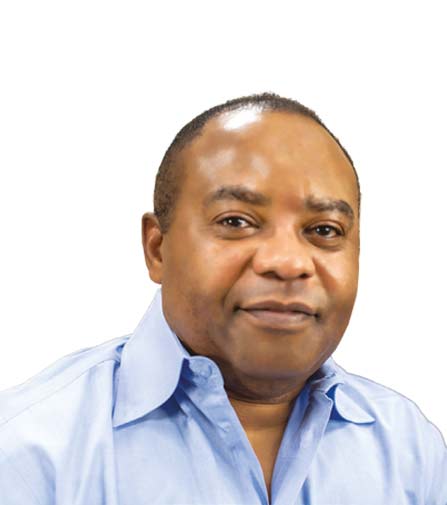 Ukay Ajike, President
While working for his previous employer on semiconductor wafer die separation, Ukay Ajike witnessed first-hand the need for effective cleaning and lubricating products to seamlessly perform die separation with higher yields. As such, Ajike incepted UDM Systems with a vision to equip manufacturers with easy-to-use, robust, and eco-friendly consumable products and fluid dispensing equipment. As a chemical manufacturing company, today, UDM Systems has emerged as a trusted name in the semiconductor and solar industry.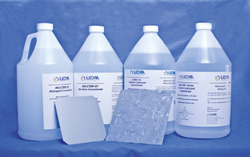 Manufacturing of semiconductors involves the crucial process of wafer dicing process wherein de-ionized (DI) water is used. However, the high surface tension of water, increase friction at the contact point of the dicing blade and workpiece, metal fatigue, and die wall micro-cracks due to compaction of sawdust are significant challenges. With its semiconductor lubricants, used as an additive to DI water, UDM Systems stands to remove all these hurdles while improving wafer and die reliability. "Our products are specifically designed to enhance lubrication, prevent galvanic corrosion, dissipate heat and eliminate topside and bottom side chipping cleanly and effectively," says Ajike, who leads UDM Systems as its president.
UDM's wafer dicing lubricants significantly reduce the surface tension of DI water, meaning that cooling water can penetrate down in the Kerf.

Similarly, the company has also transformed the ingot and boule wafering process in the solar panel manufacturing space with its unique solutions. Unlike commonly used polyethylene glycol (PEG) cleaners, UDM Systems' cleaning products are water-based, cost-effective, biodegradable, and non-hazardous. Additionally, these cleaners can be easily packed in a 1 or 5 gal bottles instead of 1-ton IBC tanks, which ensures significant cost savings for their clients. "It offers excellent heat transfer, extends diamond wire life, improves wafer reliability (minimizes wafer breakage), and enables the use of thinner wire for slicing thinner wafers," Ajike mentions. Furthermore, with unparalleled wetting properties and rinsing ability, these cleaners leave the wafer surface ten times cleaner than an ordinary product. They also eliminate the accumulation of copper and iron residues on wafer surfaces after the wafering and de-gluing processes.

"We always help clients understand how to better utilize our products and apply them in their manufacturing process more effectively"

Going the extra mile, UDM Systems has also designed lubricant dispensing equipment. With computerized digital capabilities, these fluid dispensing systems enhance the efficiency of the die separation process by liberating users from the ordeal of having to measure the amount of lubricants to be used. "All the chemical products and the dispensers we make can be tailored according to the needs of our customers. Ultimately, it's all about helping customers increase yield of the products they are making," says Ajike.
Apart from their distinctive offerings, what differentiates UDM Systems is its capability to provide hands-on support to their current and future customers in process development and troubleshooting any issues.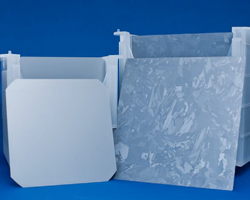 With such unique value propositions, UDM Systems has gleaned a legion of clients across the globe. In one instance, the company helped a client from Taiwan that was looking for a customized product to increase their manufacturing yield. UDM Systems designed a tailor-made product for them, and within a year, the client observed the rise in yield. As a result, this Taiwan-based company has given a contract to UDM Systems for producing a custom lubricant for them. In a nutshell, the company always ensures that clients are achieving positive results with its products.
Scripting many such success stories, UDM Systems is continuously honing its capabilities based on the clients' feedback. In the photonics industry, the company has focused on mobile devices for many years. But, the proliferation of driverless automobiles has further broadened the scope of their expertise. Additionally, UDM Systems is searching for more opportunities to expand the manufacturing process outside the U.S. "We always help clients understand how to better utilize our products and apply them in their manufacturing process more effectively. Subsequently, we have emerged as a trusted partner of several top players in the semiconductor and photonics industry, and our goal is to always stay ahead of the pack," Ajike concludes.